Credits to Completorium contributors
The site has grown quite big in a short time. It wouldn't be possible without the help of several people, whom I would most sincerely thank here:
First and foremost, thanks go to Bogusław Krawczyk here who sequenced a lot of music and acted as the co-owner of this site for a couple of years in the past. Without his energy and input the site could not have grown as big as it did in relatively short time.
Stephen Lloyd supplied his own transcription of Rohaczewski's Crucifixus Surrexit, T. Szadek's Kyrie and a few biographies
Piotr Zbrozinski sent several motets in MIDI format
Big thanks to Monika Fahrnberger for texts, biographies, music sheets and lots of positive energy!
I received really professional help from Michał Małecki. Michale, czekam na następne! ;)
Michał Behr supplied a decent collection of music scores and laboriously typed in a number of pieces published here. Good work, and thank you!
Piotr Kasprzyk provided G.G.Gorczycki's Missa Brevis in MIDI format, as well as some music sheets. Thanks!
Big thanks to AZM's conductor, Krystyna Krzyżanowska-Łoboda for some very interesting scores.
From Grzegorz Groborz I received Gorczycki's Dignare me laudare te, for which I give thanks as well.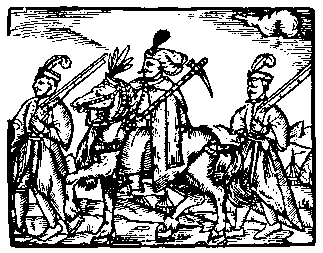 With friends like this, there is nothing you can't accomplish...